Technology to Market Solutions
About Us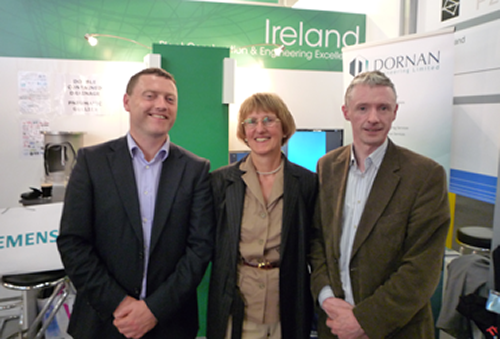 T2M Solutions was founded in 2009 by Patrick Culloo.
Patrick specialises in selling for technology-based start-ups, SME's and established companies focused on gaining traction in new and expanding markets. Patrick has in excess of 20 years experience in European OEM product marketing and sales. He has an extensive and successful track record in selling into the Automotive, Medical, Semiconductor, Wireless, Sensing and Photonics markets. He has a particular affinity with the German speaking region having represented Irish technology companies in theregion for over 15 years. He has built an extensive contact network and speaks fluent German. He studied Engineering at the University of Limerick.
T2M Solutions retain the services of various sales and marketing professionals across Europe. We provide a complete end-to-end Sales Driven, Business Development Service to technology companies. Leveraging the expertise of a network of experienced industry veterans, T2M Solutions offers companies a cost effective platform for accessing markets and attaining the requisite sales in a timely efficient fashion.
Our collective skills and extensive "coalface" experience in business and technology, helps facilitate our clients in winning new business and markets. Our technical knowledge and commercial insight, assists developing technology companies achieve their targets in product development, commercialisation and sales.
The company operates across a range of technologies and associated sectors and is active in a diverse range of markets and industries.
T2M Solutions have offices in Germany and Ireland.